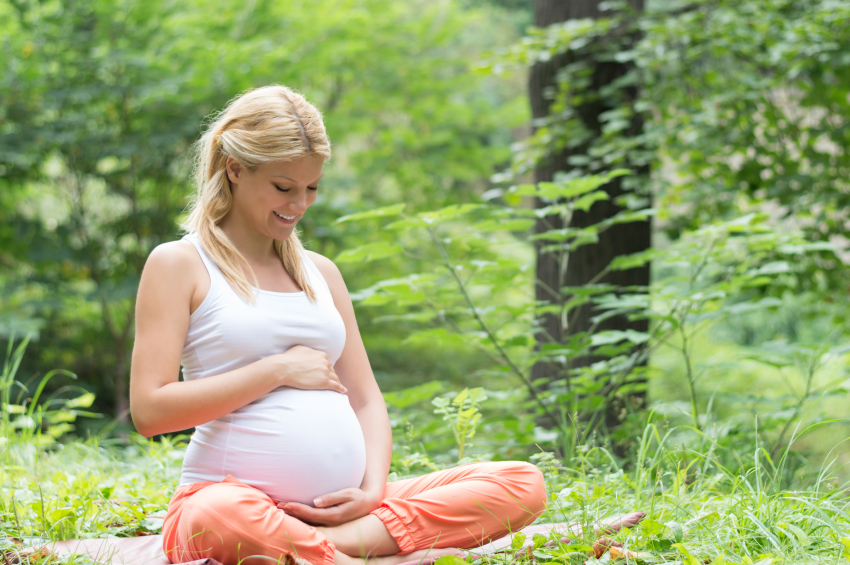 A vast majority of people today have little true knowledge about the medical practice of chiropractic care and many are confused about the benefits that can be gained from routine care. This is especially true when it comes to special cases and certain medical conditions such as post-injury therapy and during pregnancy. The trouble is far too many people think about the benefits of chiropractic care being related only to the back and neck; however, the entire body and all the systems of the body can benefit from a spine that is healthy and properly aligned.  
"When we have a condition in chiropractic we call subluxation, which is misalignment or dysfunction in the spine as far as mobility is concerned, it can cause nerve interference, which will interfere with the expression of intelligence that flows over the spinal cord and nerves.It can contribute not only causing pain that most people perceive as a chiropractic problem but also can cause organs not to function 100 percent.  This is why taking care of the spine is so important and why routine back and neck care at the hand of a chiropractor is vital to overall health and wellbeing.  Chiropractic care during pregnancy is particularly important because it will pass on the benefits of chiropractic care to both mother and baby.
Chiropractic Care During Pregnancy
Research has shown that chiropractic treatments can go a long way in strengthening the overall body and can even help prevent progressive spinal degeneration such as osteoarthritis, osteoporosis, disc degeneration and more. Just like regular dental care helps protect teeth and routine checkups keeps your overall body in tune and in shapes, regular chiropractic care will ensure the spine and the nervous system contained within it are function at optimum capacity. Your spinal column, the vertebrae, and the discs are under a lot of stress day in and day out with your lifestyle, work environment, and normal activities.
Add to that the added physical stress of a baby and the hormonal and biological changes going on and problems with the back can contribute to a number of health problems and ailments. Many of these may seem minor under normal conditions but can be disastrous and very painful during pregnancy. Chiropractic care during pregnancy is just as important as any OB/GYN check ups a woman receives during those nine months.
Improved blood and oxygen flow, less nerve damage, reduced blood pressure, less stress, better hormone balances, and reduced pain and stiffness are just some of the amazing benefits of chiropractic care that women can look forward to when they may chiro appointments a regular part of their pregnancy care plan.
How Women Benefit From Chiropractic Care
A large number of women get chiropractic care and treatments during their pregnancy and they seem amazing results that help them and their baby have an easier, healthier, safer pregnancy and delivery. Here are some of the common pregnancy issues that can be eased from chiro care:
Heart Burn/Indigestion:- Pinched nerves can affect nerve impulses and hormones levels and overall operations of many organs within the body. When this happens during pregnancy it can lead to digestion issues and the unpleasant affects that come such as indigestion and heart burn. Ensuring proper spine alignment can help reduce these symptoms; it can also help reduce the severity and frequency of morning sickness. Chiropractic care during pregnancy is a great options for avoiding common pregnancy illness and complaints.
Weight Gain: Yes, some weight gain comes from the developing baby and is a good thing but some women experience a great deal of weight gain and one reason for this is from wood cravings that cause them to eat more than they should. There are also issues with digestions and nutrient absorption that can occur that lead to weight gain. A chiropractor can help reduce these symptoms as well.
Blood Pressure: Spikes in blood pressure are common with the extra blood the body has to pump to support the developing baby and this can lead to dangerously high blood pressure in some women. If it gets high enough a medical emergency may be at hand that could risk the life of the mother and the baby so it is important to keep blood pressure under control and routine chiropractic adjustments have sown to help lower blood pressure and reduce dangerous spikes in many women during their pregnancy.
Back/Neck Pain: The added weight of a growing belly and enlarged breasts can add to the stress and strain on the back and neck and can really cause a lot of pain and discomfort. Pinched nerves can lead to pain in the arms and legs and hands and feet and other systems such as numbness, tingling, swelling, shooting pains, and loss of movement. Pregnant women who got chiropractic care often see less of these common aches and pains during their pregnancy and reap the benefits of chiropractic care for a long time to  come as well.
Swelling: Water retention can be a big deal during pregnancy and can lead to serious health concerns. Aside from the annoyance of frequent bathroom breaks due to the water levels in the body and the fact that jewelry and shoes may not fit right, there are more serious issues to be concerned with. Water retention can affect the heart, lungs liver, kidney, and other organs and if the water retention gets too severe it can lead to organ failure!
Mood Swings: The biggest complaint of spouses and family members of the mom to be is the mood swings she will likely go through at some point. A lot of the mood swing is caused by fluctuating hormones and this is to be expected to some extent by added chiropractic problems can compound this and really send them out of whack and lead to major moodiness and issues. If for nothing other than peace of mind and the sanity of the entire family, chiropractic care needs to be a part of the pregnancy care plan to reduce the severity of these mood swings when they do ultimately happen.
Contact Your Wellness Chiropractor at Tree of Life in Elmhurst
If you or someone you know is expecting, pass along and help them remember this important tip- Chiropractic care during pregnancy is one of the best things they can do to take care of themselves and their little bundle of joy. There are many wonderful benefits of chiropractic care to enjoy and they last long past the nine months of pregnancy and can help make the life of the new mom and even the new little family member much happier, healthier, and safer. Contact us today to learn more!