How Our Non-Surgical Reconstructive Care Works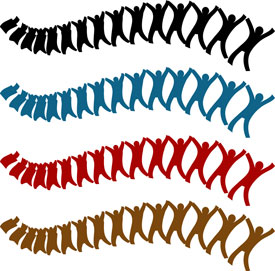 Our specialty is working with moms who have younger kids. When we make a recommendation it is both mom and doctor approved. We've helped many families with a variety of chronic conditions and we welcome the opportunity to help you as well. If we can help you, we will. If you need additional expertise, we'd be happy to refer you to another specialist to help you achieve wellness. You hire us to help you reach your health goals.
We want to help you make educated health decisions
We want you to have the information that you need to make educated decisions about your health. Considering alternative care may be new to you, so we've done what we can to help you get started.
Step 1: Initial Exam
If you already know that you need chiropractic care, then you can start with an initial exam. Dr. Kelly meets with you to gather information to help her understand your current health concerns as well as your health goals. Based on your scan results and your description of your health concerns, additional testing will be done to better diagnose your current health issues. This may include testing such as x-rays (if needed, and it is optional) and "range of motion" measurements to name a few. We pride ourselves in taking the time to actually understand our patients' health issues as well as their goals, rather than just treating them like a number.
Step 2: Report of Findings
Dr. Kelly has reviewed the information gathered during the initial exam and meets with you to discuss the problem areas detected through the diagnostic testing as well as her recommendation for care. You'll receive written information regarding both your recommended care plan as well as the different investment options available to you. You choose the option that best fits your preferences. We know that many people aren't fully aware of their chiropractic health benefits. We take the time to help you understand what chiropractic benefits are available to you under your specific plan. Our goal is to provide you with the information that you need, so you can make an educated decision about how to achieve your health goals. Then the choice is up to you – no strings attached. If you need more information, just ask us!
Step 3: Relief Care
Most people start care to get relief from an immediate problem. Spinal joints that aren't moving right can choke or irritate nearby nerves. Chiropractic adjustments add motion to these stuck joints, reducing nervous system disruption. Then, health has the best opportunity to return. We also do "therapy" after an adjustment, if appropriate, to strengthen the muscles to better "hold" the adjustment. To gauge your progress, we also offer periodic re-exams. At these re-exams, we re-run your diagnostic tests (except for x-rays) so you can "see" your progress.
Step 4: Wellness Care (if that is part of your health goals)
Typically at this point, the "relief care" is complete and the patient is feeling great! Now the goal is to "stay" feeling great through ongoing adjustments to keep you healthy. The goal is to significantly reduce the frequency, while maintaining the benefits. It's similar to a fitness program. Once you achieve your fitness goals, do you stop exercising? Once our patients reach this level of success, they are happy to come in for wellness care.
If you want to reach your health goals, try taking baby steps… Schedule your Introductory Scan to see how we may be able to help you achieve your health goals.