Nutrition and Supplements in Elmhurst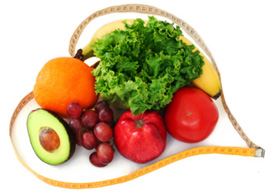 Many of our patients come to Dr. Kelly for advice about overall health and wellness as it can be difficult to discern "fact" from "fiction" when doing research on your own. Dr. Kelly frequently attends continuing education seminars on a variety of subjects, including nutritional needs, and so always has the latest research to support her recommendations.
There are many reasons you may need to eliminate foods or add supplements to your diet, whether it is related to a weight loss goal or a deficiency in your system. Nutritional supplement recommendations are not only based on recent findings, but on your individual needs, conditions, and goals. We aim to help you achieve a fulfilling and happy lifestyle full of the activities you enjoy most. This can occasionally mean a change in diet or supplement intake, depending on issues being addressed.
When it comes to nutritional counseling, we follow these steps:
Assess your current health via diagnostic scans and/or completing a food intolerance test
Create a customized health plan to help you reach your health goals – and maintain your health. This can include recommended dietary changes and/or addition of supplements to your diet
Periodic assessment of progress.
Do you experience…
Frequent headaches?
Mysterious aches and pains?
Memory or concentration problems?
Digestive issues?
If so, you may want to consider completing a detox to rejuvenate your body and get you back on the path to the health you want and deserve! We know it can be intimidating – read and find out how you can make the program work for you!
As a patient of Tree of Life Wellness Center, you can now access WholeScripts, a leading-edge online nutritional and herbal dispensary. With the day-to-day stress and uncertainty that all of us endure, it's important as ever to prioritize your health and wellbeing. WholeScripts powered by XYMOGEN does just that by providing easy access to a variety of nutritional supplements and traditional herbs. It offers many products to support a healthy nervous system, appropriate cortisol levels, and promote relaxation and restful sleep. You're just a few clicks away being one step closer to living your best life.
Why use WholeScripts?
One-stop shop for professional-grade nutritional and herbal supplements
Exclusive access to XYMOGEN formulas
Delivery directly to your door
Site is secure, fast and easy to use on your computer, tablet or phone
Purchase on demand or via autoship
Review formulas recommended by Dr. Kelly
Free shipping when you spend $49 or more
1. Click on this link to take you to the log in page: http://www.wholescripts.com/register/treeoflife
2. Recommendations should be seen upon logging in. If not, click on the "Recommendations" tab under "My Account" (left side of the page) or use the dropdown (top right corner) by selecting your name -> My Account -> Recommendations.
3. Add the product(s) to your cart by selecting "Add to Cart."
4. Review your cart and click "Checkout." Enter your shipping address, method of shipping and payment type, then review and checkout to finalize your order.
5. Should you encounter any issues, please contact the WholeScripts customer service team at 800.647.6100 or orders@wholescripts.com.
FAQ's
We live in a more toxic environment than ever before: between pollution, the number of unhealthy, processed foods the average American consumes, as well as mental stress, our bodies can get overwhelmed when cleansing itself. The nutritional strategies associated with completing a detoxification program are effective in assisting the body in the cleansing process.
Here are a few of the benefits you can expect after the traditional 21-Day program*:
Weight reduction
Increased energy and vitality
Improved digestion
Less bloating
Improved complexion
Shinier/glossier hair
Clearer mind
Lessening and/or disappearance of past conditions such as migraines, stomach aches, etc.
Better sleep
*Which program you complete may affect your results. Choose which one works best for your symptoms and schedule!
Will I feel better right away?
You may feel a little worse before you feel better; this is normal. Your body is eliminating build up, which brings toxins out of storage and can cause uncomfortable symptoms through the healing process. Symptoms can be: headaches, fatigue, aches and pains, rashes, and others.
Although not designed as a weight loss program, completing any of our detoxification programs can lead to weight loss.
Though you may feel some fatigue initially, you are welcome to keep your normal exercise routine. You know your body best – if something feels like too much, take it easy! Your body will be going through changes during the detoxification process and you do not want to overdo anything.
What types of foods should I buy?
Eating organic, whole foods is encouraged during the detox, but not mandatory. Simply focus on eating as clean as possible – the program is flexible and can be shaped to best fit your lifestyle needs.
At Tree of Life Wellness Center, we have extensive experience working with patients who have specific health and nutritional issues including diabetes and food allergies. You may consider completing a food intolerance test or a detoxification program to further decide which foods to add or eliminate from your diet as well.
Contact us today to get started!