Welcome to Tree of Life Wellness Center
An Elmhurst Chiropractor Specializing in Working Moms & Families

As an Elmhurst mom and a chiropractor, I know how to ask the right questions and give you care that is both effective and practical. As moms we are so busy, my job is to help you get the care that you need – without the hassle. We are the only Elmhurst chiropractic office that dedicates our practice to helping moms and their families.
We offer "gentle adjustments", so you don't hear that "cracking" sound. Since spinal problems rarely resolve on their own, please take a moment to learn more. Newborns, seniors and everyone in between benefit from our chiropractor care.
---
It's Time to Consider Nonsurgical Reconstructive Care
Many chronic conditions such as acid reflux, allergies/asthma, colic, ear infections, headaches, pregnancy related issues as well as sinus infections can be effectively managed with
nonsurgical reconstructive care. Take a quick peek at the top health issues helped by nonsurgical reconstructive care. And, our recommendations don't come with a long list of side effects like the medication you see on the TV commercials.
Compliment Your Chiropractic Care With Massage
Did you know that therapeutic massages can help with a variety of medical issues? In addition to neck/back/hip issues, massage therapy can help with: allergies, asthma, anxiety, arthritis, blood pressure control, fibromyalgia, immune system, and pregnancy related issues to name a few. Schedule an appointment with our Elmhurst massage therapist to find out how massage may help you achieve your health goals. Since stress is the root cause of many health issues, take a moment to reduce stress now! Learn more by visiting our massage page.
---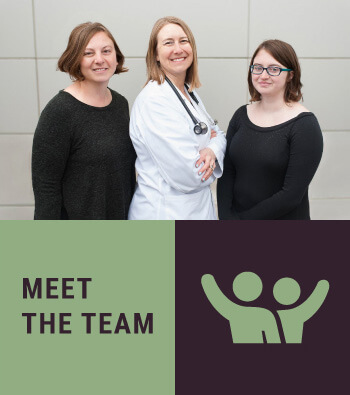 Make an Educated Choice About Your Health
Our goal is to give you the information you need to make an educated choice about your health. You hire us to help you with YOUR health goals. You decide if you want to treat just the immediate problem or if you want to achieve wellness. Learn more about how it works.
If you are ready to achieve those health goals that tend to be on your New Year's Resolution list, you've come to the right place. Whether you want to run a race, keep up with your kids, take up a new sport, meet your work commitments, or get into that "pre-kids" little black dress, take a moment to learn more about how we can help YOU.
Take the first step and schedule your $43 initial visit today. If you want to get a feel for what chiropractic can do for you, start with our initial visit. This includes a consult with Dr. Kelly as well as any necessary x-rays and scans. Based on the results of the visit, you'll be able to see if nonsurgical reconstructive care can help you. This will also give you a chance to meet the doctor, see the office, and start learning about how you can get healthy, by choice – not by chance.
As a result of our strong ties to our Elmhurst community, we've earned the respect of the many patients that we've successfully treated. We look forward to helping you meet YOUR health goals. How can Dr. Kelly help you meet your health goals?
Chiropractor Elmhurst, Villa Park, Westchester IL | Phone: (630) 941-TREE (8733)